BREAKING NEWS - WEDNESDAY APR 23, 2014
Our offices are temporarily closed due to a serious fire in a neighboring building. Police and Firefighters have blocked street access to our company. We will resume normal business operation as soon as possible, likey this afternoon or Thursday morning.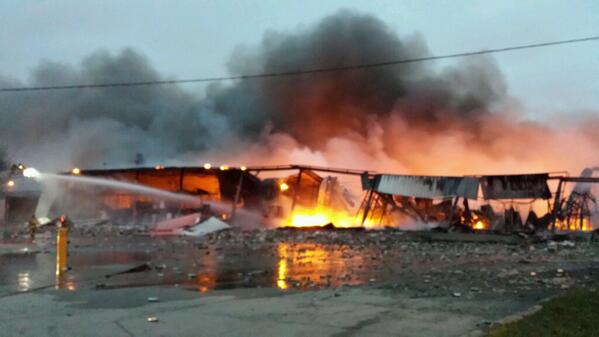 You can see the news story at this link.
Our staff carry smartphones and we can be reached remotely by email in the meantime.
Drew - Drew@allstyle.ca
Alex - Alex@allstyle.ca
Kari - Kari@allstyle.ca
Emily - Emily@allstyle.ca
Mike - Mike@allstyle.ca
Kevin - Kevin@allstyle.ca

Welcome to Allstyle
We specialize in the manufacture of a wide variety of high quality, custom made wood cabinet doors, dovetail drawers and components suited for residential kitchens, closet systems and building projects.
Kitchen cabinet doors are our specialty and we are the experts. We strive to provide a buying experience unmatched in our industry. We understand that the purchase of custom cabinet doors can be complex and the success of each project is in the details. Our service team is prepared to help you with each step of the process.
We sell wholesale to small and medium sized cabinet shops along with building and renovation contractors. Allstyle will also retail our doors to do-it-yourself woodworkers.
Large Selection of Door Designs
We offer over 10,000 unique door design choices since every element of our doors can be customized. Our catalog and web site illustrate our most popular designs. Our doors are available in a wide variety of wood species.
Our Cabinet Doors Make the Kitchen
5 to 7 Working Day Lead Time
At the present time we are running a leadtime of 5 to 7 working days.
Shaker style doors are 5-6 working days
Mitered doors and doors with applied mouldings are 6 - 7working days.
Dovetail drawers are 6 - 7 working days.
Superior Quality
We service the high end of the market where our reputation means everything. We purchase the best materials and manufacture with state-of-the-art equipment. We are highly efficient without compromise to quality. We solicit constant feedback from our customers to ensure we are producing the absolute best quality and designs of doors available anywhere.
Friendly Customer Service

We stand behind our products and ensure your satisfaction. Our high rate of repeat customers is a testament to the success of our service and quality commitment. Our service team is ready to help you.
We accept quote requests in imperial, metric or decimal dimensioning.
Give us a call at 905-673-8700 or stop by our showroom and we will be happy to assist you.
Need More Help?
Check out our FAQ (Frequently asked Questions) page, give us a call at 905-673-8700, or email us your question.