Edward Two Piece Cabinet Door
Category: MDF Two Piece Doors
Center Panel: Flat
Thickness: 19.0mm (3/4")
Our Edward MDF two piece cabinet door features a sleek modern design with a flat center panel and a recessed back. This door comes pre-sanded to save you time.
Front
Back
Front Inside Corner
Front Outside Corner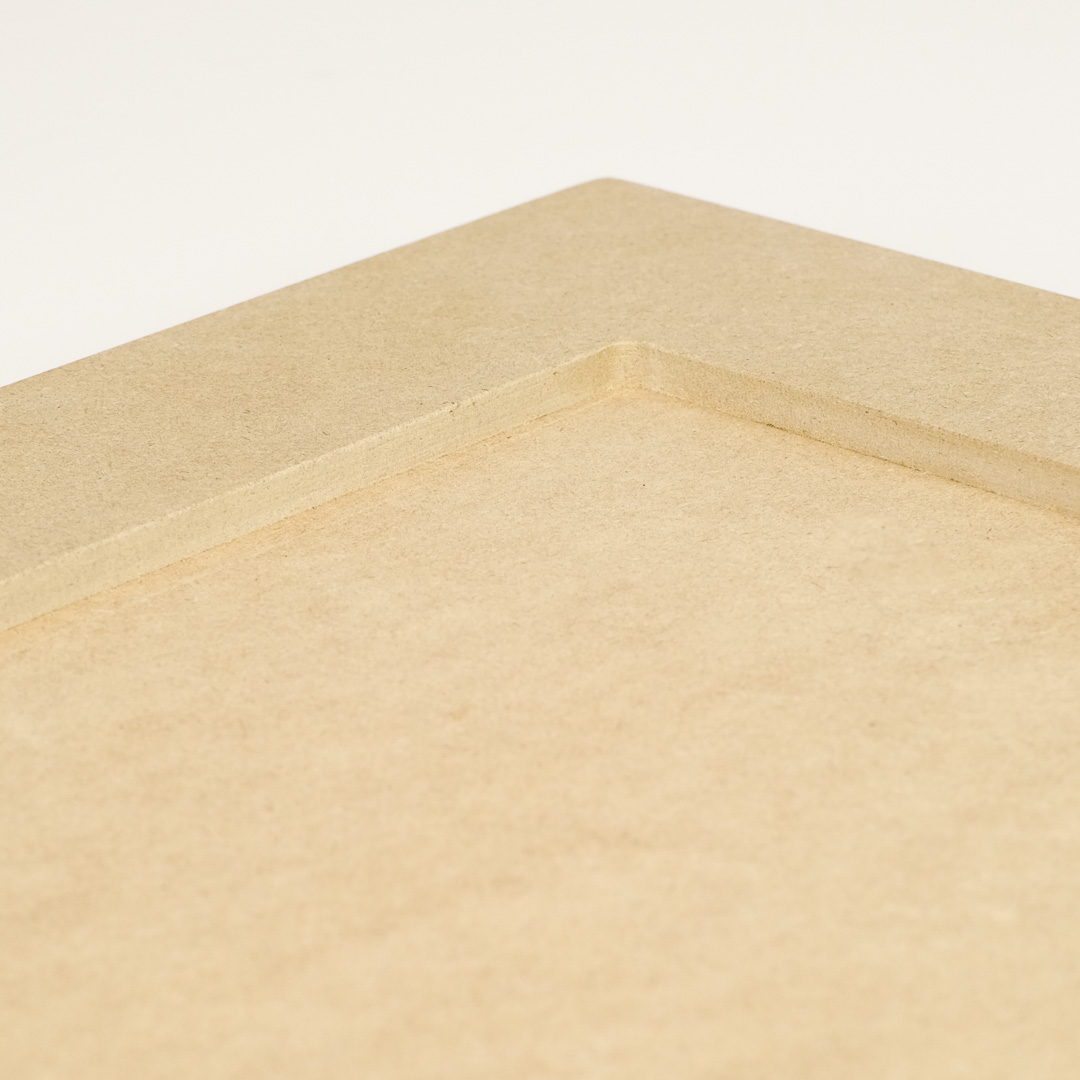 Recessed Back Inside Corner
More Information
The door size pictured is 11 3/4" x 15 3/4".
This door can accomodate standard european hinges. We recommend using extra care in controlling the hinge hole depth. We suggest blocking the front to ensure the drill bit tip does not dimple or penetrate the front surface.
Width of the front frame: 12mm (~ 1/2")
Width of the back frame: 44mm (~ 1-3/4")
Center panel thickness: 9.5mm (3/8")
Front panel inset: 4mm (~ 1/8")
Back recess: 5.5mm (~ 1/4")
Home | About Us | Products | Contact
ALLSTYLE CABINET DOORS ©2005-2020